Jayne Products
Thank you for your time and meeting with Jayne Products, please see the below presentation for your reference:
Jayne Products RWC Presentation
Over 35 years of experience in Oil & Gas, Chemical Cleaning Products and their applications.

Experience in oil refineries, petrochemical plants, wastewater treatment, industrial process
Expert in matching chemical cleaning solutions for industrial issues.
A pioneer for vapor phase decontamination, saving time and resources compared to steam outs and recirculations in refineries, petrochemical plants and other industries.
Planning and execution of various unit turnarounds, decontamination and applications of other chemical cleaning products
Assist refinery processes to adapt more effective, efficient and greener technologies, which include vapor phase cleaning, effluent treatment, water treatment as well as water recycling.
Decontamination Product Pages:

Refinery and Petrochemical Shutdown/Turnaround Services: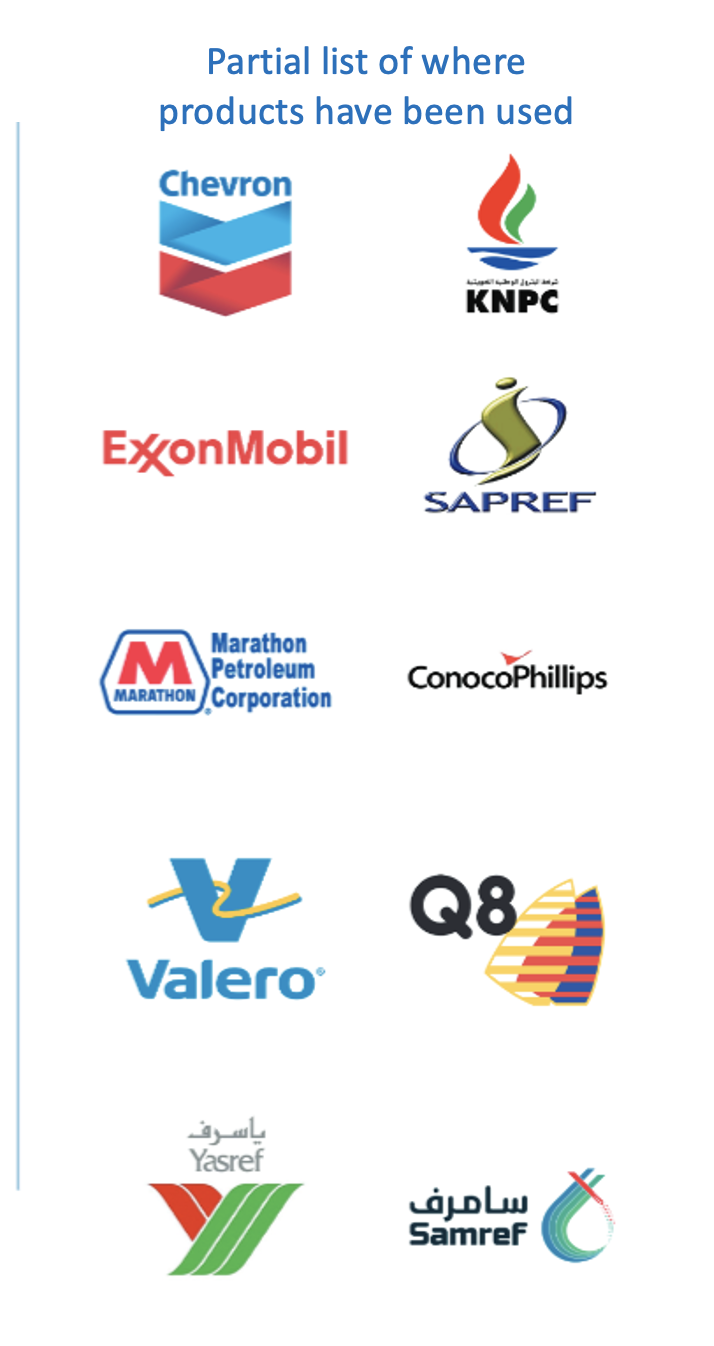 Click below to learn more regarding the following:
For more videos and demonstrations, visit our YouTube